Greetings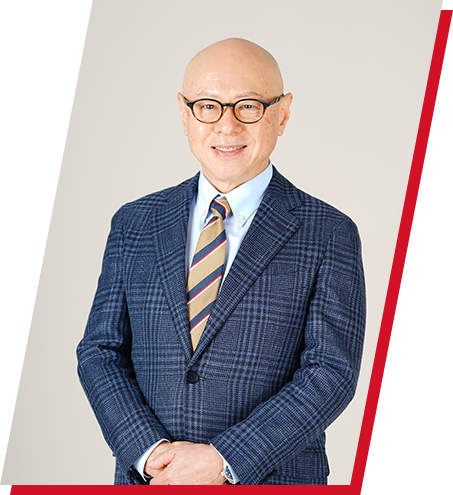 The Onisi Group aims to become an integrated distribution company that constantly evolves and contributes to society
The Onisi group mission statement is as follows: "each sunrise will bring new change".
We were founded almost 80 years ago and have been adapting to trend changes in everyday lives ever since.
Last year we upheld our new group vision, "Study the future transformation of the distribution industry and innovate people's lives", based on which we have started to keenly work on several projects to offer high added values to our customers.
For Instance, we have incorporated new solutions such as robotic process automation (RPA), being free from the traditional approaches in order to proceed on with further automation and optimization on our business.
In terms of the oversea strategies, we have established our office in the Netherlands as the main hub for our business in the Europe and also one of the subsidiary companies, Tenkensoui, has started to operate its shop-fitting business with the original, Japan-designed furniture.
In addition to this, we have also launched the EU brand agent business scheme and as our first project, we are distributing in the Japanese market life-style goods and knick knacks from PANTONE®.
Furthermore, we plan to branch out to the Southeast Asian region with our office in Malaysia.
Onisi Group has accumulated valuable know-how on efficiency improvement and advanced logistics systems in the distribution industry and in recent years, has gained in-depth product development skills supported by our strong planning power.
In order to always be one step ahead of our competitors in this diversified, rapidly changing market, we continue to strive and enhance our inventiveness and evolve as an indispensable enterprise that will always give back to society and its people.
Company Plan
"Each sunrise will bring new change".
Every day, every month, in every turn and every corner,
we move forward with new determination and goals driven from each actions and its outcomes
Management Philosophy
We will always value "integrity", and dedicate "originality and ingenuity" into every action and product while challenging ourselves to create new values.
Group Vision
"Study the future transformation of the distribution industry and innovate people's lives. "